Read Amy's Story:
"Shattered, Refashioned, and Free"
---
 Books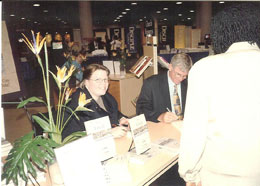 Rev. Amy and Tex Sample Signing Books
Loyal Opposition: Struggling with the Church on Homosexuality  (co-edited by Rev. Amy and Tex Sample)
Rev. Amy is also in two other books:
Bishop Scott Jones invited Rev. Amy to respond to his essay on "the extreme middle" in his book, Staying at the Table: The Gift of Unity for United Methodists
Leora Tanenbaum invited Rev. Amy to be interviewed and quoted in Taking Back God: American Women Rising Up for Religious Equality.
---
Statements by Amy as Executive Director of Kairos CoMotion
---
 Amy's Radio Interview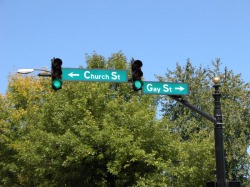 You don't have to choose!
---
Sermon by Rev. Amy at Sing a New Song after the Trial